Rescued Kitty Tarot
Proposal by Melissa Michael
Lady Lorelei, Certified Tarot Master
guesstimate – 178 pages (100 text, 78 illustration)
<![if !supportEmptyParas]> <![endif]>
Illustrations - 78 cards of rescued kittens and cats that exemplify the tarot archetypes
<![if !supportEmptyParas]> <![endif]>
Part I – Intro
What tarot is, what rescued cats are. How cats display tarot archetypes.
<![if !supportEmptyParas]> <![endif]>
Part II The cards and cats
Each picture of the card is of a cat personifying the specific tarot energy. Text tells a little about that cat and its rescue and personality and describes the card meaning, reversed meaning, and a cat Haiku or bit of kitty wisdom.
<![if !supportEmptyParas]> <![endif]>
Part III - Kitty Tarot Spreads
Example 1 - Follow the Sunny Warm Patch
Example 2 - Stretch Before you Get Up
Example 3 - Grab the Good Stuff Before It's All Gone
Example 4 - I Meant To Do That
<![if !supportEmptyParas]> <![endif]>
<![if !supportEmptyParas]> <![endif]>
<![if !supportEmptyParas]> <![endif]>
<![if !vml]>
<![endif]>          <![if !vml]>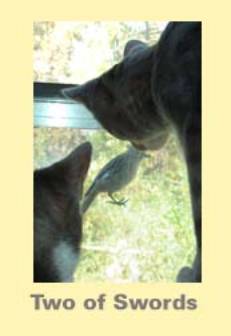 <![endif]>        <![if !vml]>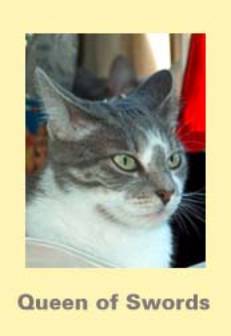 <![endif]>
<![if !supportEmptyParas]> <![endif]>